Colleton County School District Bus Drivers Needed! Good pay and benefits!
Persons interested in learning more about becoming a bus driver or aide can contact the Transportation Office at 843-782-0036.
The Transportation Office is located at 1379 Tuskegee Airmen Drive (behind Colleton Middle School).

Press Release
Colleton County School District announces

Colleton County School District




Board Approves 2017-2018 School Calendar
Click HERE for a copy of the calendar

Thank you to all of our incredible volunteers for
your passion, action, and impact.
Congratulations to the following staff members for being recognized at their location!
These individuals will now be eligible to represent the district in their respective categories for
"

Teacher of the Year

" and
"

Support Employee of the Year

".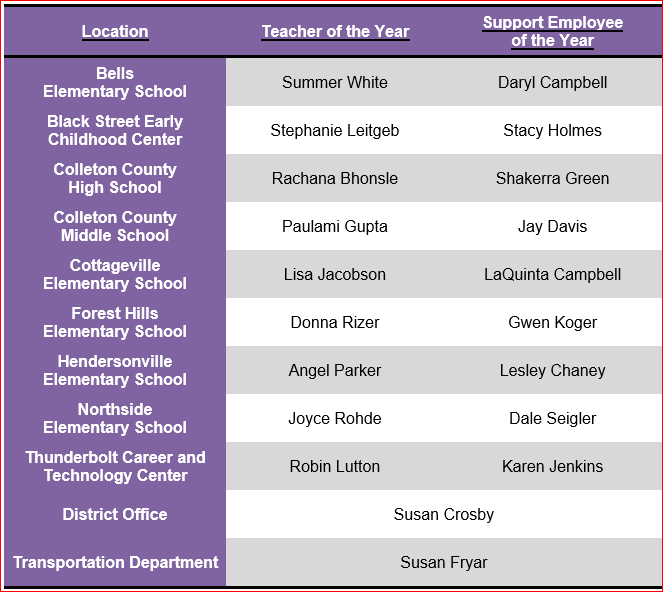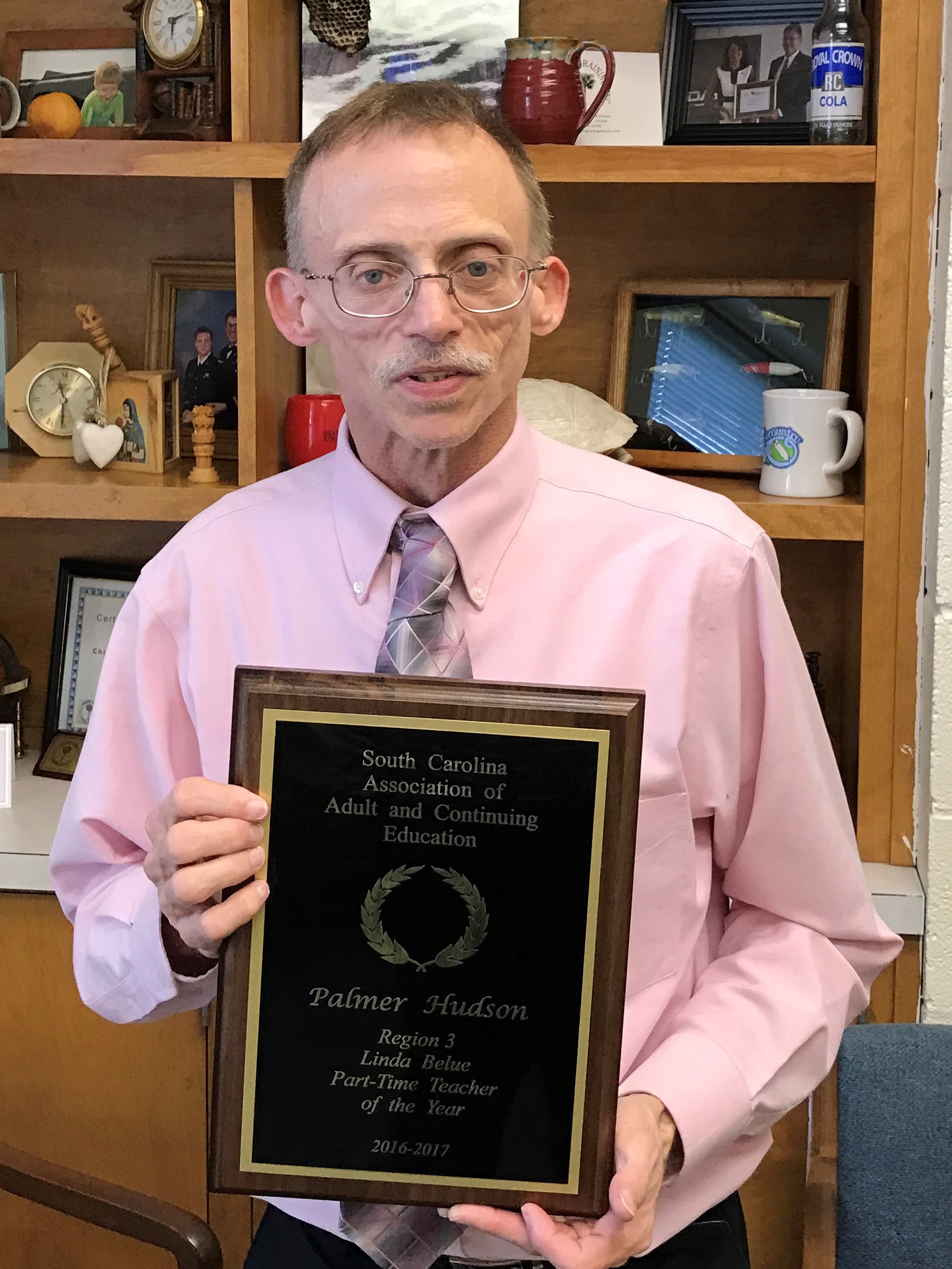 Palmer Hudson was awarded the Linda Belu Part-time South Carolina Adult Education Teacher of the Year for Region III of our states adult education system. Mr. Hudson was recognized as one of the top three part-time teachers of adult education in South Carolina.
The award was presented by the South Carolina Association of Community and Adult Education comprised of South Carolina Educational Associates, Directors of Adult Education, teachers and administrative assistants from adult education.

Mr. Hudson has been a member of Team Colleton for over 15 years.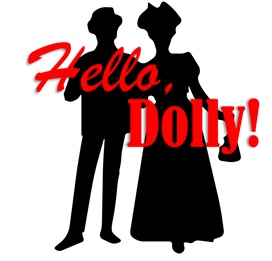 Colleton County High School Chorus
Presents "Hello Dolly!"
May 12th, 13th, and May 15th
7:00 pm at the Performing Arts Center
$8 Advance Cost; $10 at the Door
Tickets are available at the CCHS Fee Window,
Colleton County Arts Council and The Christmas Shop
2017-2018 Athletic Physicals
will start on April 20th
Physical packets may be picked up starting
Friday, March 31st
from Dee Kinard or Cortney Bowers.
You must have a prescreening before you get your physical done. Pre-screenings will start April 3rd
Click HERE for more information
The South Carolina Department of Education
has released the 2015-2016 state report cards
for SC schools and districts.
Click HERE to view Colleton County
School District's report cards.
Colleton County Special Olympics
Colleton County Middle School Track
Wednesday, May 24, 2017
(rain date May 25, 2017)
Opening Ceremonies - 9:30am
Events will be held from 10:00am to 1:00pm


Pre-K & Kindergarten Registration for
2017-2018 School Year
February 15 - April 7, 2017

Click HERE for more information.
Hardship Out-of-Zone
School Transfer Information
Applications will be accepted on a first-come, first-served basis, from
March 1, 2017 to May 1, 2017.
For more information click HERE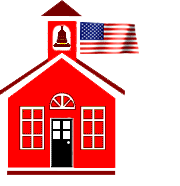 Click Here for 2016-2017 District Calendar
Updated School Uniform Policy
Click Here

Instructional Day Schedule
Click Here
Kelly Educational Services is looking
for talented individuals to fill substitute
positions in Colleton County.
Substitute Positions available:
Teacher

Teacher Assistant

Food Service Worker

Custodial Worker
Click HERE for additional information
Click HERE if you would like to have
Kelly Educational Services contact you
or
Contact Kelly Service at 843-782-4530

New Chaperone/Volunteer Application
Process Information
Click Here to Learn More
Beginning June 1, 2016 the online application fee
will increase from $16.95 to $17.50.

Would you like to receive updates from the Transporation Department?
Click HERE to learn how.